Looking for Eaton Colorado Moving service?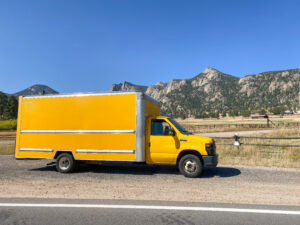 We are your local expert for Eaton Colorado Moving service!
Don't get stressed out over a big move. Hire Next Gen Moving Company LLC for residential or commercial moving services in the Greeley, & Fort Collins, CO area. We can transport your belongings across the street or down the highway so that you'll be ready to start your new adventure fully energized. With over a decade of experience, you can trust us to handle everything from packing small belongings to transporting large, fragile items.
Reach out right away to get Eaton Colorado Moving service. We can provide the boxes, labels, tape and cushions needed to pack up all your belongings. Your search for reliable movers in northern Colorado ends here! Homeowners and business owners prefer to work with our moving company because we:
✔ Are fully licensed and insured
✔ Are locally owned and operated
✔ Offer free estimates and affordable rates
✔ Serve customers in Greeley, Loveland and Fort Collins
✔ Provide Residential and commercial moving services
Next Gen Moving Company is the full-service moving company you've been searching for in northern Colorado. When looking for moving companies it is important that they provide a few integral services. Included in our expert service are the following:
✔ Pack your entire home
✔ Load and unload your heavy furniture
✔ Deliver your belongings to a storage facility or your new home
✔ Complete your move in a single trip
✔ Keep your fragile items safe
If you need a heavy couch, treadmill or piano moved, our crew can handle it. Contact us right away to schedule piano moving services or other local moving services.
We can help with Eaton Colorado Moving service!
Trying to complete a move without the proper equipment is difficult, time-consuming and expensive. That's why you should turn to Next Gen Moving Company LLC for local Eaton Colorado Moving service services in the northern Colorado area. We can pack up your entire home, place your belongings onto spacious moving trucks and deliver your property to your new home undamaged.
Is junk starting to pile up in your home or commercial building? Call on Next Gen Moving Company LLC for junk removal services in the Greeley, & Fort Collins, CO area. We can remove junk from your home, office or retail store so that you can enjoy a clean, safe space again. Our team can haul away a wide range of junk and dispose of it at the proper facilities. Interestingly, very few junk removal companies have the proper licensure to dispose of waste legally. As a consumer, it is imperative that the company you hire to remove unwanted junk has the capabilities to provide the service they promise.
The experts at Next Gen Moving Company can handle all of your junk removal and post construction cleanup needs. We can legally haul away and properly dispose of your unwanted:
✔ Trash
✔ Clothing
✔ Hot tubs
✔ Furniture
✔ Scrap metal
✔ Electronics
✔ Appliances
✔ Paper products
✔ Hazardous waste
✔ Yard debris
Don't continue to hang out in a cramped, dirty home. 
If you need a construction site tidied up, reach out to us right away to get post-construction cleanup services. We'll be glad to give you a free estimate. Need junk removed from your home or office building? We've got you covered there, too.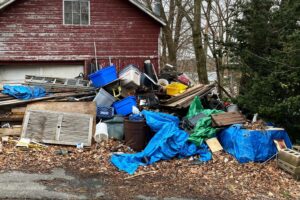 Gathering the boxes, labels, and bubble wrap needed to complete a big move can take ages. Fortunately, Next Gen Moving Company LLC provides packing services in Greeley, & Fort Collins, CO and surrounding areas. We can pack your belongings into labeled boxes and transport the boxes to your new home or commercial facility safely.
When moving fragile or ornate items, property owners frequently become stressed. Moving a piano is a tall order. Furthermore, it is an expensive item that is both heavy and fragile. Instead of stressing over your big move, you should hire Next Gen Moving Company LLC for our heavy object moving services in the Greeley, CO area. Our team can pack up your gun safes, pianos, and more! We can move everything to your new home in a timely manner. You can trust us to keep your property organized and undamaged throughout the trip.
The local movers at Next Gen Moving Company can pack up your entire home or a single room. We can even pack your fragile or specialty items, like:
✔ Pianos
✔ Gun safes
✔ Paintings
✔ Antiques
✔ Hot tubs
✔ Treadmills
For business owners, moving locations for daily operations can be a monumental time investment. Frequently, business owners have difficulty expanding their operations because of the stress associtated with such a move. It is imperative that your moving company can handle your move quickly, efficiently and effectively, so that you or your company has little down time.
Next Gen Moving Company offers commercial junk removal and moving services. We can pack, transport and unpack your:
✔ Desks
✔ Chairs
✔ Cubicles
✔ Coffee machines
✔ Fax machines
✔ Telephones
✔ Computers
✔ Printers
✔ Papers
✔ Wires
Top Guns are recognized as someone whose skills and services go above and beyond the call of duty to make their local communities and counties a better place to call home. Matt, Lorenzo & Nick are the owners of Next Gen Moving Company, a full-service moving company located in Larimer County.
See what some satisfied customers have to say about Next Gen Moving Company's Eaton Colorado Moving service offerings!
"Needed to get rid of some old furniture. They were very reasonable and professional." – Don Laurey
"We have used Next Gen 2 times now. Great service great price, will use again!" – Mark Waldron
"The workers that picked up our items were very friendly." – Angie H
"Great company, fast efficient, good pricing would use again" – Joel M
"These guys were great, quick and reasonably priced." – Teri G
"Very hard working crew. Removed my junk very quickly. Highly recommend!" – Tim S
"Excellent customer service. Very easy to book a job with them!" – Lisa W
Call today for Eaton Colorado Moving service!