Greeley, Colorado Movers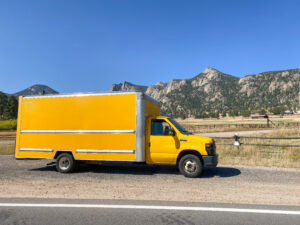 Moving is an inevitable part of life. For some it is scary, for others it is exciting, however, it should never be stressful. Hiring professional movers is a fantastic way to ensure that your move will go smoothly. We at Next Gen Moving Company implore you to investigate our credentials and reviews, then determine for yourself if our services are something you are interested in. We can save you from the headache, stress, and worry that accompanies moving, for affordable prices!
Affordable Moving Companies in Greeley Colorado
Greeley is approximately 50 miles northeast of Denver, at the confluence of the South Platte and Cache la Poudre rivers. Greeley was historically an agricultural development, with some of the first successful irrigated farmland. Agriculture business still provides the community a solid economic backbone, with Weld County consistently ranking amongst the top 10 agricultural counties in the United States. Hike along the Poudre River Trail, with mountain views, trails and access to the Cache la Poudre River, wildlife viewing and fishing.
Downtown Greeley is a developing area. It now holds a growing number of exceptional restaurants, coffee shops, and breweries.  Downtown Greeley and surrounding neighborhoods frequently host year-round events. You will see more than 55 pieces of public art speckling the town, along with lovely parks featuring lakes, streams, waterfalls, and islands.
Best Rated Colorado Movers
With our experience, we at Next Gen Moving Company know better than anyone that moving is always a headache, regardless of the circumstance. Packing everything yourself is a tedious and labor-intensive process. Furthermore, packing yourself could result in disaster if done incorrectly. Frequently, mismanaged packing results in damage to your precious belongings. Similarly, loading everything is hard work, even for those of us in good shape. It may also be dangerous work for some! Besides this, factoring tertiary costs such gas, food, and supplies, may end up costing you more than hiring a professional mover in the first place!
That's why you should give Next Gen Moving Company a try! Our professional moving crews will turn a nightmare into an easy, blissful process!
How much does it cost to move in Greeley?
The final cost of your move is dependent on many variables. Some factors to consider are incidental costs such as fuel, as well as employee availability, travel distance, and the volume of the items being transported. The best way to get an accurate estimate for your move, is to contact us!
How to choose the best Greeley mover for you?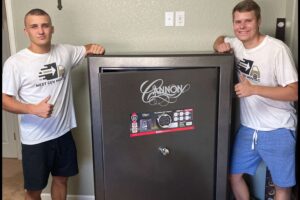 When choosing movers, the goal is to always avoid scammers or amateurs. Here are some ways to ensure you're hiring a legitimate moving crew.
Next Gen Moving Company recommends the following actions:
Search for movers in Greeley and check their reviews
Verify the licensing and insurance of the company
Research how experienced their crews are
Ensure staff is properly trained
Next Gen Moving Company has been moving the Greeley community, both residential and commercial, and we won't stop anytime soon!
What Should I Do During Moving Day?
So, you have sorted out all the details of the move with your movers, now what?  Before your movers arrive, be sure to clear all walkways and prepare any areas that may get scuffed with plastic or towels. Once you are ready, invite your movers inside and become the captain of the ship! By now, all your belongings should be packed up and labeled for the new home. When movers are loading and unloading your belongings, direct them on where your things should be to stay organized. Furthermore, remember to do a final walkthrough of your old home in case anything was missed.
Once at your new home, unpacking can begin. Be sure everything is staying organized while the movers are working. Our movers work for you, they are there to make your life easier, so do not be worried about directing them as to where your things should go! Once everything is unloaded to your liking, it is time to relax and enjoy your new home!
Greeley, CO Moving Services